Calrossy wins Schools Herdsmen Competition at Inverell.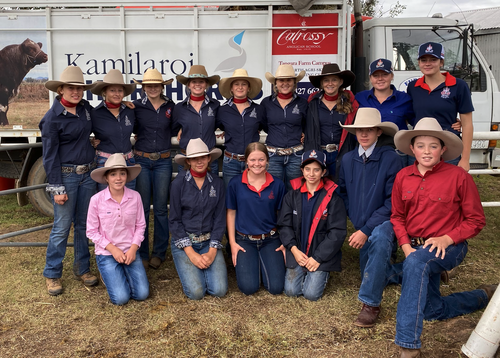 Congratulations to our Cattle Team Members who qualified at the Inverell Show on the weekend for the 13 - 18 Yrs NSW Parader Finals at the Sydney.
Five students qualified for the Sydney Show - Mark Jones, Matthia Rudder, Lori Lott, Mia Rasmussen and Georgia Bailey.
Calrossy also won the School's Herdsmen Competition sponsored by one of our ex-students' Caitlin and Lauren Berecry's family. Calrossy Coffee a limousine heifer bred by G & A Newcombe was Champion School Steer/carcase heifer and went onto become Grand Champion steer/carcase heifer at the show.
In other highlights, Year 11 student, Georgia Bailey, was named second in the open paraders competition.
Calrossy's Cattle Team would like to thank the Inverell Cattle Section Committee for making a fabulous show. A huge thanks to Calrossy staff, Brony Nielsen, James Forsyth, Alex Watt and Kathy deJong for their contribution to the successful show.
There are more images of the event on The Hub.