Our School
Calrossy Anglican School is a leading educator in New South Wales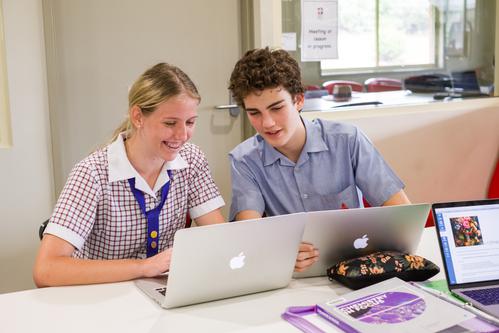 A Calrossy education is one shaped on a focus of success and wellbeing for every student, at every stage, from Preschool through to Year 12. It is a journey where every individual girl and boy is valued and supported to learn, grow and serve and be prepared for life beyond school.
Calrossy, located in Tamworth in north west NSW, boasts a unique "diamond" structure deliberately designed to ensure the best education for students at each stage. Calrossy has grown to house more than 1000 students, it now features Primary, alongside Secondary Boys and Girls and Boarding.
The Diamond Model means all students are taught together in Prep to Year 6 on the sprawling rural William Cowper Campus (WCC). Girls and boys are separated in Year 7 to 10, with the boys on WCC and the girls on the Brisbane Street Campus, in the heart of the city. They combine again for a co-ed Year 11 and 12 across both campuses. This means the curriculum, wellbeing, sport and co-curricular activities can address the learning styles and specific needs of each gender, especially in the crucial junior high school years.
Calrossy is a dynamic, caring and Christian environment in which boys and girls may grow to be adults of faith, integrity, courage and compassion, with a love of learning.