The Year of New Beginnings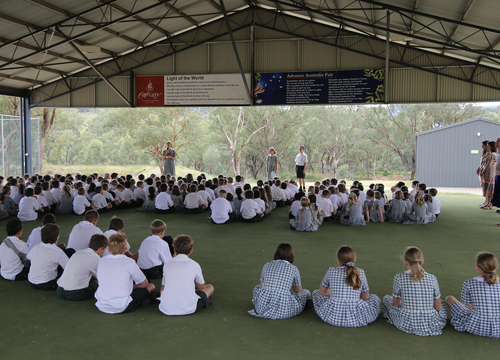 The first few days back in 2021 has seen a full range of emotions as we welcomed our newest school members into Prep and Kindergarten into the Junior School. The students bounced back into school with enthusiasm and energy.
On the William Cowper Campus, we also welcomed Years 7-9 girls and boys and the new $4.3m Multi-Use classroom was successfully utilised for teaching and learning. At the same time, students in Years 10 - 12 commenced together on the Brisbane Street Campus, making a strong start.
In our year of 'New Beginnings', our first week saw the consolidation of the school's unique Diamond Model of learning in action, with good reports received from all parts of the school. Our new Boarders successfully joined us and the vibe and tone of the Boarding Houses was excited, especially as the whole community gathered together on Thursday evening.
Principal Mr David Smith was delighted with the reports he received from students and teachers, indicating a positive start to the new year and very strong engagement in all year groups. If the start of school wasn't notable enough, there was further excitement as we learned that Calrossy alumna, Edwina Sharrock, (CAS 2018) was recognised with the Order of Australia Medal as part of the Australia Day Honours for service to community health. Edwina operates her own business '@Birth Beat', which provides child-birth education courses via face-to-face or online platforms and she has long contributed to Hunter-New England Health significantly, especially around maternity care. Our entire Calrossy community is proud and delighted in the recognition of Edwina's community work.
We will have more on this and other news in the first newsletter of the year to go out on Monday.