Uniform Shop
The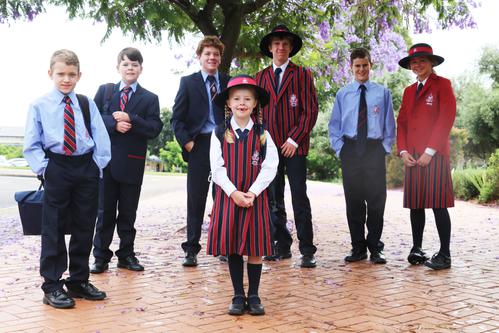 Calrossy Anglican School has a rich tradition of distinctive and sophisticated uniforms and students are expected to wear the Calrossy uniform with pride in themselves, their personal appearance and in their membership of our School community. Students wear our Summer uniform in Terms One and Four and Winter uniform in Terms Two and Three.
Calrossy adheres to a strict uniform policy and students are expected to be neat and well-groomed at all times. Only school approved uniform items are to be worn.
Please make an appointment with The Uniform Shop for your child's personal uniform fitting, or to purchase an item. The new uniform items will be updated shortly on the Noone website, however, there are limited items and sizes of the outgoing uniform available if this suits your needs as these items can be worn until the end of 2023.
The Uniform Shop is open three (3) days per week during the school term.
Monday 8am - 4.30pm
Wednesday 11am - 4.30pm
Friday 8am - 4.30pm
Please note: The Calrossy Uniform Shop will close this Term on Wednesday, April 5 at 4:30pm and reopen on Monday, April 24 at 8:00am. The Uniform shop will also open earlier on Wednesday, 26 at 8:00am. All students are to return to school for Term 2 on Wednesday, April 26 in full winter Uniform.
New Junior School Uniform Requirements
New Secondary School Uniform Requirements
Junior School Uniform Price list
Secondary 7-9 Uniform price list
Secondary 10-12 UNIFORM price LIST
Enquiries can be made at calrossy@noone.com.au. Call: 02 5776 5194.